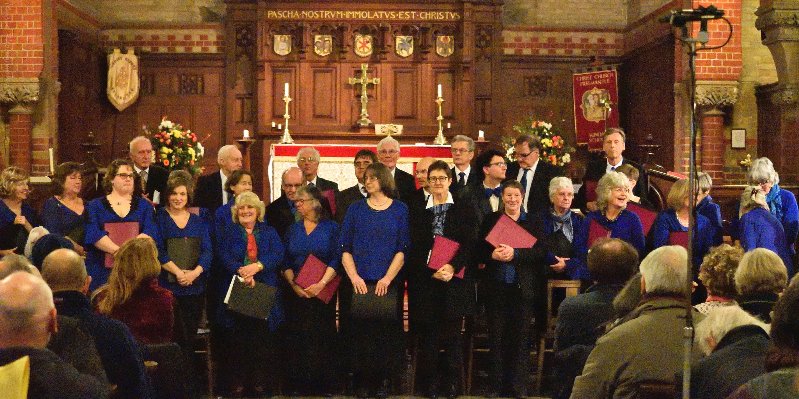 Singing at our usual concert venue, Christchurch, Freemantle

We are a small, friendly group, professionally led, and based in Southampton. We give at least two local concerts a year, one in February and one in May or June, usually in Christ Church, Freemantle.
Our repertoire is wide, including folk songs, classical popular songs and longer classical works.
We have a regular exchange with two French choirs in Normandy: Doublecroche et Contrepoint of St. Andre de L'Eure, and La Chorale de Nonancourt.
We sing in aid of charities promoting peace and humanitarian aid, often seeking out smaller ones that do important work but may receive less attention.
You will find us on Friday evenings at the Frends' Meeting House, Ordnance Road, Southampton, from 7.30 to 9.30 pm. during normal school term times.
Contact us at conchord@conchordsingers.co.uk
| | |
| --- | --- |
| | |
| Singing Carols at Christmas | The Sheriff of Southampton gives a welcome |