Welcome to our website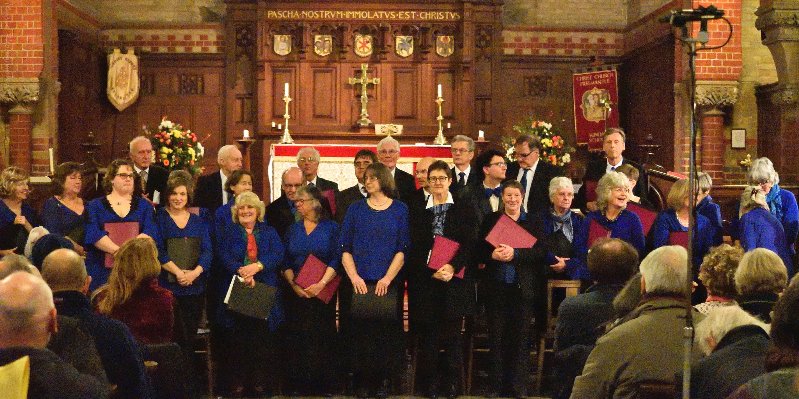 Small, friendly choir meeting in Southampton

No auditions

Support for local charities promoting peace and humanitarian aid

Regular exchange with two choirs in Normandy

Wide repertoire including folk, popular, light classical and longer choral works
WHEN do we rehearse?
Fridays during term time, 7.30 to 9.30
WHERE do we rehearse?
Christ Church, Freemantle, SO15 3BS
Join us one Friday for a taster session
or contact us on conchord@conchordsingers.co.uk
Read about our latest concert - a world premier performance of The Pilgrim Fathers by Andrew Wilson to mark the sailing of the Mayflower from Southampton in 1600.
We invited other singers to join us in a series of workshops leading up to the actual performance by the augmented choir. The composer was also in the audience and was able to acknowlege the applause.
We feel it was a great success.
Click the poster for details of how we went about recruiting singers and for more information about the project.
Click the link in the side bar to listen to extracts